Hot Stone Massage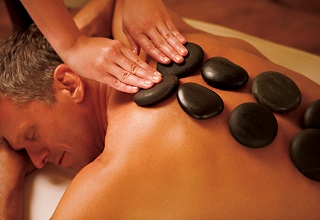 The use of stones for healing has been practiced for centuries in various cultures.
There are several styles of massage offered by us, with the use of warm or hot stones. This procedure is very relaxing, it is great for deep muscle training, especially with back pain.
Stone massage is a unique therapy using the energy of basalt stones formed by sedimentary and volcanic rocks. Warm stone can cause local and systemic changes in the body, influence the energy centers to achieve harmony of the soul and body. Hot stones perfectly relax muscles, give you a feeling, as if you are floating in space.
Removes muscle clamps, relieves stress, stimulates the work of all organs.
The standard massage massage session lasts from 90 minutes to 120 minutes.